A research project is underway that aims to understand what happens to amphibians when they are moved from one habitat to another as a result of human development.
University of British Columbia (UBC) student Megan Winand is active in a wetland near Cranbrook to study the survival and movement patterns of frogs.
"We've been capturing Columbia spotted frogs and there's three things that happen to them: they either get put back as a control, they're moved a short distance away – about a kilometre, or they're moved five kilometres away," said Winand.
"If they survive the move, we try to see what they do. Do they come right back, do they hang out and what habitat do they use," explained Winand.
Once captured, the amphibians are measured, weighed and fitted with radio transmitters to track their location before they are released.
Winand said all of the frogs have survived the initial move, but the final results of her research have yet to be written.
"If they were moved a short distance, some of them have moved all the way back over about a week or two and they get pretty close to where I captured them, to begin with," said Winand.
The frogs that have been moved a longer distance have yet to move back, but Winand said they will observe how the frogs adapt to their new habitat or if they attempt to return.
Winand explained that frogs, in particular, are a good indicator of ecosystem health.
"Frogs are kind of like the canary in the coal mine. They have very permeable skin, so any pollutants in the water or in the air are getting absorbed into their skin. If the frogs aren't doing great, it's likely the ecosystem isn't doing great," said Winand.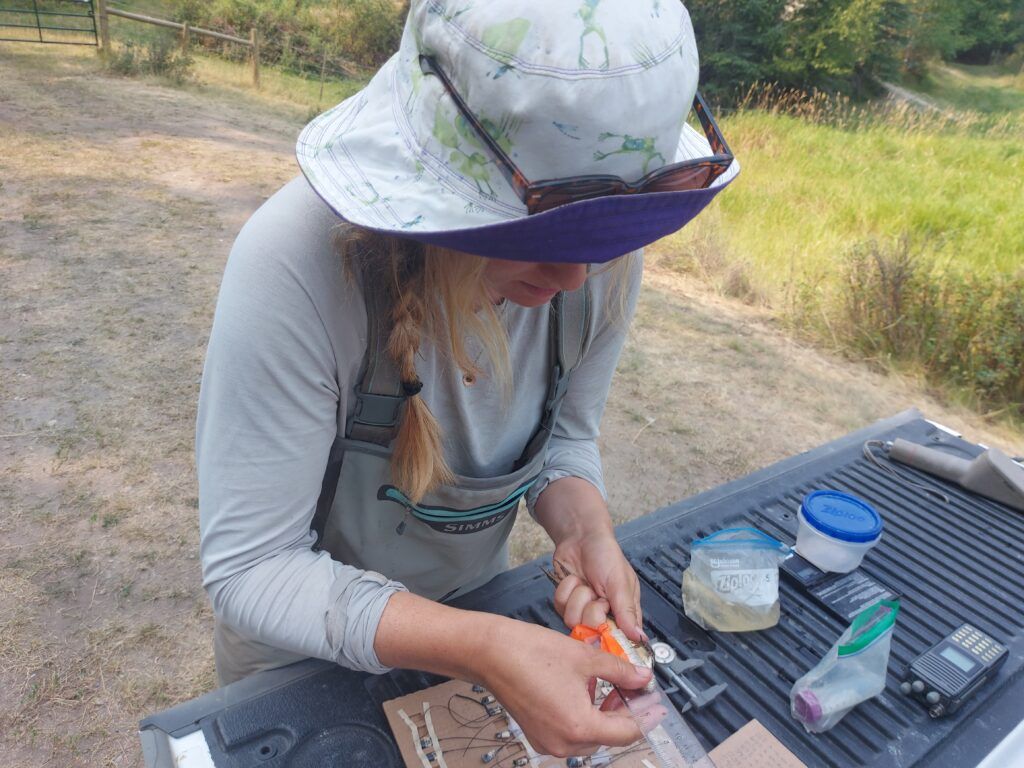 The project aims to understand the impacts of 'mitigation translocation,' which involves moving species from one location to another suitable habitat. This is done when their original habitat is set to be removed for construction or development.
"If someone were to say 'a pipeline is coming through here, this wetland has to go,' under the B.C. Wildlife Act, we can't just let them do that," explained Winand. "We hire qualified professionals, they come in and capture all the amphibians and then we would move them out of the way."
Winand said mitigation translocation happens often in B.C., but its impacts are poorly understood.
"We're doing this practice many, many times and yet we really don't know the outcome of it. This research is important to start understanding that," said Winand. "This is a huge and complex question, and my research is a baby step because I am dealing with one species in one wetland."
Winand hopes her research will lead to more work in understanding how mitigation translocation impacts wildlife.
The project is undertaken through a partnership with Ducks Unlimited Canada and the Ministry of Water, Land and Resource Stewardship.