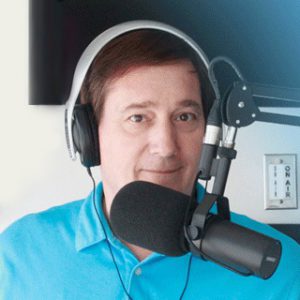 107.5 2day FM afternoons with Mark Nicholls is powered by Cranbrook Dodge.
Mark has always loved radio and listened to it for hours everyday as he grew up in Toronto, Ontario.
Mark was lucky enough to be accepted as one of the 40 Toronto CHUM Radio interns out of 800 applicants.  His internship taught him a lot and lead him to start his full-time radio career in Guelph, Ontario as an announcer.  He then worked as an announcer in Kitchener-Waterloo and London, Ontario before moving to the flagship CHUM station in Halifax, Nova Scotia.
One day he was heard by a man who was visiting Nova Scotia who owned a couple of radio stations in the United States and Mark was offered a job to work in the USA.  Mark has always worked as an announcer and also at the same time as a Program Director in North Dakota, Minnesota, The US Territory of Guam, Texas, Indiana, New Hampshire and Vermont.
Mark then received a great offer to come back to Canada working for stations in Saskatchewan, British Columbia, Alberta and then finally back to BC at 107.5 2day FM.