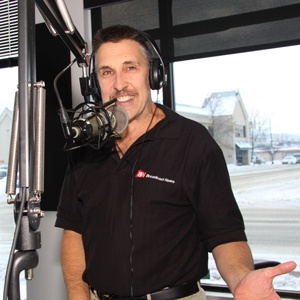 107.5 2day FM Mornings with Dennis Walker is powered by Bravo Restoration Services Carpet & Upholstery Care.
It's full on local, community based conversation on our Morning Show with Dennis Walker!
Born and raised in the Kootenay's, Dennis began his radio career in his hometown of Creston while in high-school. He spent close to 30 years in radio in the Okanagan, known there as "Penticton's Man of the Year" in 2003 and was rated the South Okanagan's "Most Popular Radio and TV Personality" in 2015 according to Okanagan Life Magazine.
He built his reputation on plain, good old fashioned hard work and by always integrating himself within the community anyway he can.
Look for Dennis on his bike commuting and reporting for 107.5 2day FM.