The 2019 Saratoga Cup featured two local rugby clubs from the East Kootenay, both just missing out on bringing home a Provincial Rugby Championship.
Looking to defend their Championship from the 2018 Saratoga Cup, the Rocky Mountain Rogues were matched up with the Terrace Northmen in the semifinals. A close match from beginning to end, Terrace eventually started to pull away, securing a berth in the final with a 34-19 victory over the defending champions.
Meanwhile, the Elk Valley Bulls battled the Vernon Jackals in the other semifinal. Wanting to punch their ticket to the Championship with Terrace, the Bulls were dominant, earning a 27-3 victory.
In the Bronze Medal Game, the Rogues would edge Vernon 25-21 late in the contest, as the Cranbrook and Kimberley-based rugby club settled for third, reaching the podium in back-to-back BC Rugby seasons.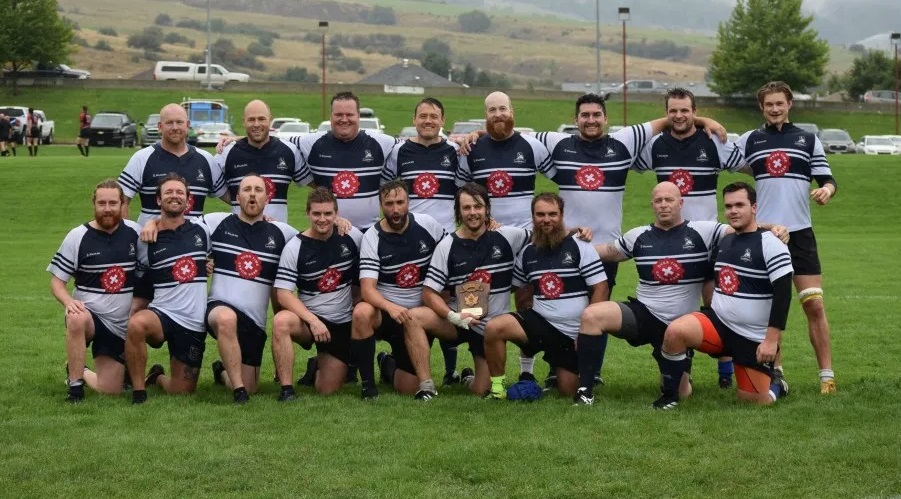 That all set the stage for 2019 Saratoga Cup Championship between the Terrace Northmen and the Elk Valley Bulls.
A narrow contest until the end, the Bulls would score a penalty kick in the final moments to tie the game 15-15 and force overtime. In extra time, both teams traded kicks before Terrace made one last push down the field, punching the ball over the line and securing a 23-18 victory for the Northmen, while the Fernie-based rugby club returned home with a silver medal.
The 2019 Saratoga Cup was hosted in Vernon, officially marking the end of the BC Rugby season until next year.